We Serve Commercial and Industrial Customers With Rapid Response and Custom Design/Build Expertise.
Look through our portfolio for samples of our work. We take great pride in our craftsmanship and commitment to quality—and you can see it with every project.
WE SPECIALIZE IN HVAC/PLUMBING INSTALLATIONS
Action Air Systems, Inc., is a trusted name in the commercial and industrial HVAC and plumbing market.
We design, build, and install complex HVAC mechanical systems for buildings of all sizes. Whether you need new piping or fixtures, you can count on our licensed professionals to do the job right.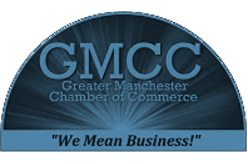 We Are Not Successful Unless We Have Customers

Who Are Happy
"Action Air's field technicians and project management team often go above and beyond to provide their customers with quality installations and service."
- Charlie B.
"Always friendly and responsive, Action Air has exceeded my expectations with their work and customer service. As a small business owner, having a company like Action Air who you trust completely and who stands behind their work is no small thing. 100% recommend!"
- Alec M.
"Clients around the world depend on Fandotech as their enterprise-class data center to provide them with continuous availability of their web-based data. With the volume of power consumed in our data centers, temperature control systems are critical. To ensure the climate is always optimal for our operations, Fandotech relies on Action Air for continuous maintenance and emergency repairs. When minutes matter it's important to have a strong partner like Action Air working with us to operate our data centers."
- John B.

Action Air Systems, Inc., works around your schedule, offering 24/7 repair and maintenance services to be there when you need us.
We service and repair all heating, cooling, and refrigeration brands. Our 20,000-square-foot facility in Manchester, CT, has a state-of-the-art sheet metal shop, warehouses, a training room, and offices.
We tailor our service agreements to fit your budget and individual needs. Together, we can create a maintenance plan to keep your equipment running at peak capacity year-round.
FACTORY-TRAINED TECHNICIANS
It's stressful enough when HVAC or plumbing equipment breaks inside your home. But when these same systems break down in your business or manufacturing facility, it can cause you thousands of dollars in lost productivity.
At Action Air Systems, Inc., we know how to respond quickly to a problem, providing 24/7 services to be there whenever you need us. Our licensed technicians will offer practical solutions that meet your budget and address the issue.

SERVING CONNECTICUT AND

SURROUNDING AREAS